STORY
OF PAINT-ON FALSE LASHES
Why must there be a trade-off between ideal, glamorous lashes
and the fuss of applying, clumping, smudging, and removing.....?
"Paint-On False Lashes" is an invention that overturned the ordinary of mascaras and falsies.
Formulated with Japan's unprecedented Eyelash Film Technology,
"Paint-On False Lashes" is a liquid false lash formula applied like mascara.
The water-based formulation coats lashes individually in a clump-free, smudge-proof film defining lashes smoothly and beautifully throughout the day.
Contrary to its lasting abilities, it is unbelievably easy to remove, making it so hard for fans to let go of.
Replacing many oil-based mascaras,
"Paint-On False Lashes" Fiberwig quickly became Japan's best seller after its launch in 2001,
and with continuous product improvement, it is still No.1*.
Volume Lash has also been one of the top players in the Japanese market since its debut following Fiberwig.
*Based on the INTAGE SRI value amount of product share in the mascara category. (2/2015 - 1/2016)
EYELASH FILM TECHNOLOGY
OUR TECHNOLOGY IN ACTION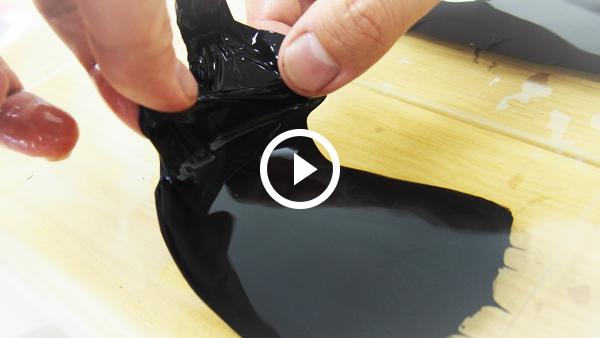 ABOUT THE BRAND
d.j.v. MIARAY is a brand of cosmetics developed with Japan's advanced technology,
that fulfills desires of beauty from the graceful to the exotic.
MIARAY is a word celebrating new and precious life;
d.j.v. MIARAY 's products will impart new and precious life upon your everyday beauty.
Q&A
ANY QUESTIONS ON Paint-On False Lashes?
How do you remove Paint-On False Lashes?

Once the formula is dry, it will not dissolve in or react to makeup remover.
Soak your eyelashes in warm water and give them a gentle massage.
The film coating will absorb the water and easily slide off your eyelashes.

Do you have an official online store?

Does Volume Lash contain fiber?

No, Volume Lash does not contain fiber. Volume Lash adds volume to lashes giving your eyes a sleek, captivating definition. On the other hand, Fiberwig is infused with an abundance of fibers, that beautifully extend each individual lash to your desired length.

Is Paint-On False Lashes tested on animals?

d.j.v. MIARAY does not perform experiments on animals.

Can Paint-On False Lashes be used on sensitive eyes or eyes with allergies?

This products is not particulary created for allergy eyes.
You can easily and gently remove with warm water and do not need to use makeup remover.